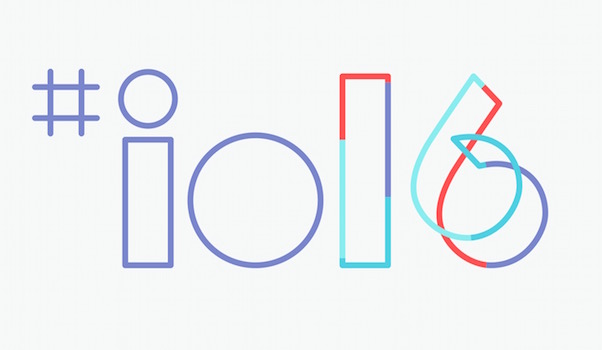 The 2016 Google IO keynote was a great insight into what Google is working on and where the tech industry is heading. Whilst a lot of it will not immediately impact the insurance industry there are some interesting trends that will impact brokers in the future.
The Stats
50% of searches on Google from mobile devices.

20% of mobile search was voice driven

7,000 devs were in the audience, they hired an amphitheatre rather than the traditional conference venue!

Worldwide online audience with 1M devs/users from China logged in to watch it live.
Google Assistant
This was the big announcement, Google's answer to Apple's Siri, Amazon's Alexa and Microsoft's Cortana.
Building on Google's voice recognition skills and the huge amount of machine learning research they've done over the last 10 years, Google Assistant can answer questions in real time and with context. 
So you ask something like "Tell me about Hull?" and then your next question might be "how do I get there?", then you could go on to say "What films are showing tonight?" and it'll look up cinemas in Hull and because it knows the films you are more likely to want to see it'll show those first and let you buy tickets.
Some of this you can see now in Google Maps and Google now but Google Assistant takes it much further and is an exciting technology. It also takes us closer to the vision in this concept video by Apple back in 1987 https://www.youtube.com/watch?v=hb4AzF6wEoc
Google assistant will also be driving some of the other products they unveiled – Google Home and Allo.
Google Home
Very similar to Amazon's Echo https://www.youtube.com/watch?v=KkOCeAtKHIc  , which has been a popular product in the US. Google Home is a small box (that looks a bit like an air freshener) that is always listening and acts as both an interface to assistant (and the web) whilst also being a media device.  
On the media side of things it will stream music from the web and has a speaker built in. It can also control the music on other Google devices around your home, so you can play the same music track in every room, Sonos should be worried about this.
It will also act as an interface to the Internet and your virtual assistant. It can send texts, tell you when you have emails and read them to you and answer questions. It will also control your heating and other devices if you have them suitably connected. All part of the move towards the Internet of Things (IoT) that you may have heard of.
Allo Messaging
Is really a future replacement for Hangouts (although Google didn't say that), it's also Google's response to tools like Slack and the Chatbot tools launched by Facebook and Microsoft. It's an interesting mix of Instant Messaging app and Google Assistant interface and could be huge.
Duo
One to one video calling (think Facetime/Skype) but with a new video technology called WebRTC, that among other features can smoothly degrade/upgrade the video quality depending on bandwidth available.
A neat feature built into Duo is what Google are calling "Knock Knock". This allows you to see a live preview of who's calling so you know who and why they are calling (most likely they are on a beach and want to show off!) and you can reject the call if you don't want to talk.
Search
There wasn't much specifically about search beyond the stats and the amount of machine learning that is now being applied to search results.
One interesting thing was the use of curated results as a panel and one of the reasons the right hand side Google ads are being removed from the search pages.
Google stated their goal now is "not just to supply a list of links" but add context and second-guess your next question.
Progressive (and accelerated) web apps
Google have provided new tools to enable the development of what they call progressive web apps, something we here at Ignition are really excited about.
Blurring the lines further between apps you download and websites that provide app like functionality. These Web Apps include features like push notifications, the ability to be added to your home screen, are both fast and secure and, of course, responsive to look great on screens of any size.
How does this impact Insurance Brokers? 
In the long term having a voice driven or chat driven interface to the web and the services it provides will require a huge shift in thinking. 
In the future people may just ask Google to find insurance for them and Google will know enough about them to ask for a quote on their behalf and present the results. The opportunity here is to provide the interface Google needs to help them suggest you.
Brokers could start small with this by introducing a chat tool on their site and get used to the idea of talking to customers online. This is will enable them to build a knowledge base of the kind of questions they'll need to ask and will be asked.
Progressive web apps can be introduced on sites that have quote forms or anything that needs more than just information display.